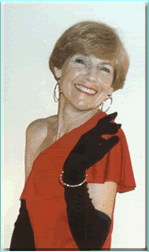 "Last night was a thoroughly charming evening. Thanks so much for bringing Leslie Holmes and her Paris Cabaret into our lives. She's a marvelous performer who brings the spirit of those songs alive. Dorrie and I found it a real treat to hear her sing."
Paul LaFerriere
Audience member,
Union Club, Boston
"Your 'La Vie en Rose' rendition was so gorgeous. You inhabited it completely."
Lisa Kantor, cabaret singer
"I had a great time and really enjoyed the feeling of the evening. You were wonderful – the consummate cabaret artist!!!"
Dan Hogan, Director of Passim's Club, Cambridge
"I want to reiterate just how much I enjoyed your performance last night. You really were exquisite! The detail of your work, your connection to what you were saying, the intensity of your feeling, your voice, your expressiveness was just so satisfying. I have only heard you sing a song here and there at Amazing so this was a real treat."
Ashley Lieberman, Chair, Advisory Committee
Boston Association of Cabaret Artists
"I have heard you many times, but I was astonished that you not only looked beautiful, but sounded better than ever. Your French was absolutely flawless, as was your sense of style. You also spiced your program with anecdotes about each song, things that this listener – who prides himself on what he knows about French music – learned all kinds of new interesting tidbits.
"You remind me a great deal of Barbara Cook, whom I consider one of the great artists of our time. Like Barbara, when you start a song you can see that you shut yourself away from the audience and absorb yourself completely into the song. The result is that you become that song, and we, the voyeuristic listener, then experience the emotions of that song ourselves. There are few artists today who can do that: José van Dam, Quastoff, Streisand are among that group.
"Like these people, you then hold the audience as long as you want after you finish, so that they won't applaud until you are ready to let go. What a lady you are!"
Robert Gartside, tenor
Author: Songs of Gabriel Fauré, Songs of Maurice Ravel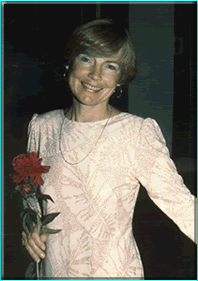 "Having searched your website after looking at Boston Singers Resource, I found a passage about your trip to Paris and found it very moving and inspirational. Thank you for your contribution to singing and women like myself who blended my vocation with my avocation."
Elizabeth, www.youngsings.com
"Chanteuse Leslie Holmes performs Cabaret Français, Ah Paree with true enchantment. Her flair at her recent appearance at the Union Club brought her audience back to the Paris of the first half of the 20th century, combining a bell-clear voice with captivating gestures which evoked images of marvelous days gone by. With songs from Cole Porter to Harold Arlen, and Vernon Duke to Edith Piaf, Leslie genuinely captivated her listeners.
Coupled with the fine work of collaborative pianist Steven Sussman, Leslie brought an impeccable standard of musicianship which was deeply appreciated by all who heard her."
Harold I. Pratt
Union Club, Boston